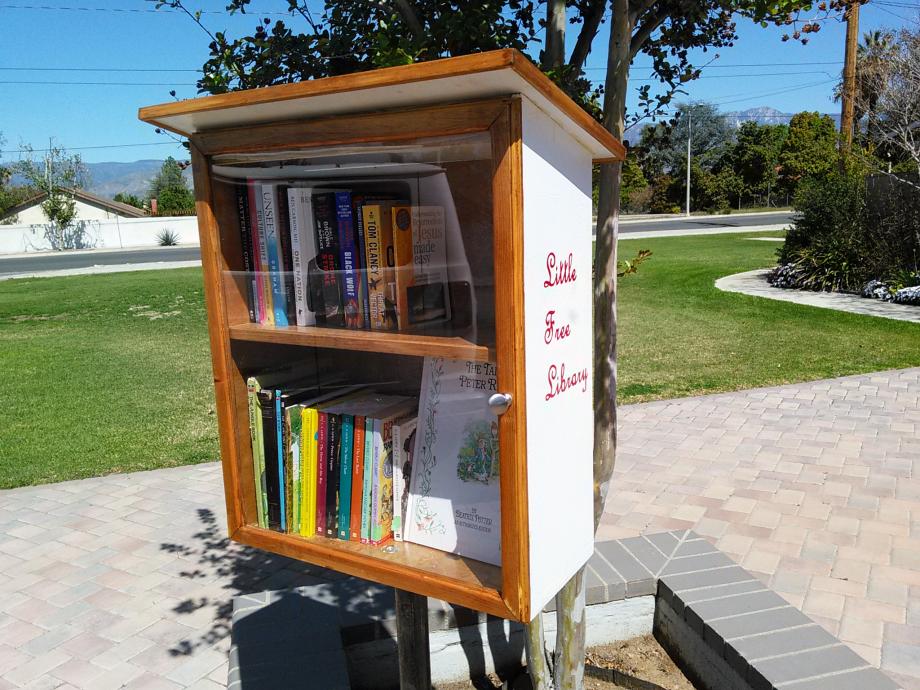 Established in Spring 2016, our
Lugonia Avenue Little Free Library
is located under the first tree in the courtyard on the left as you drive onto campus. We have a mix of picture books, children's literature, fiction, non-fiction, Christian interests, time-tested classics for all ages, and space for more books that you would like to share!
Our Little Free Library is an expression of our heart for the people of our community. We want to encourage everyone to form a reading habit. We especially want to help parents build a culture of reading in their homes. We know that good books can spark imagination, stir hearts, sharpen intellect, and strengthen character. And kids who cultivate a habit of reading set themselves up for success both in learning and in life.
Here's how is works:
Take a book. If you see something you'd like to read, take it! It's for you. Some books may include a note about who gave it or had read it. You may leave your own note in it when you're done.
Share a book. When you're finished with a book, you may pass it along to a friend or return it to this Library or any other Little Free Library.
Leave a book. Your books are welcome at any Little Free Library. If our Library is full, there are other Little Free Libraries in town that could use them. Especially desired are books you recommend to friends, your childhood favorites, and books that teach and spark conversation.
"
If there is any excellence, if there is anything worthy of praise, think about these things." Philippians 4:8